The first co-directors of the National TLC Service came forward in June, 2011 to undertake the first steps of the fledgling agency.
Sarah Kanouse is an interdisciplinary artist and writer examining the politics of landscape and public space. Her research-based creative projects trace the production of landscape through ecological, historical, military, and legal forces. With Nicholas Brown, she recently published the photo-text book Re-Collecting Black Hawk addressing landscapes of settler commemoration in the Midwest. Her work has appeared at Documenta 13, Cooper Union, The Museum of Contemporary Art Chicago, The Smart Museum, The Museum of Contemporary Art Detroit, and CUNY Graduate Center, among others. Kanouse has written extensively about performative and site-based contemporary art practices in Art Journal, Acme, Leonardo, Journal of Aesthetics and Protest, Parallax and in edited volume Critical Landscapes. She holds an appointment as Associate Professor of Interdisciplinary Arts at Northeastern University. More information is available at www.readysubjects.org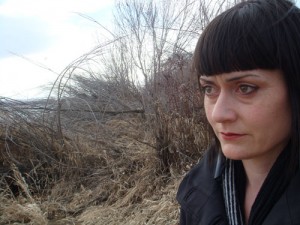 Shiloh Krupar is a cultural geographer, with interests that lie at the intersection of geography, architecture, performance studies, and environmental justice. Her work has focused on the politics of nature conservation, environmental memory, and labor/compensation issues at decommissioned military sites and nuclear facilities in the western United States, and the curatorial practices and spectacular spaces of the future in postsocialist urban China. New projects include: disaster and cities in aftermath, the unseen medical geographies of waste, and interfaces of the body with cancer detection technologies. Collaboration and performative methodologies, such as absurdist humor and institutional mimicry, are central to her practice. She is an Associate Professor and Field Chair of the Culture and Politics Program at Georgetown University, where she teaches courses on critical geography, cultural theory, green politics, and global cities. Her first book was entitled Hot Spotter's Report: Military Fables of Toxic Waste, and she is currently writing a co-authored book, the Museum of Waste, with C. Greig Crysler (UC Berkeley). Krupar's research projects have been published in such venues as Society and Space, Public Culture, Radical History Review, and Liminalities.  On the side, she accumulates artifacts for an ongoing museum of bureaucracy. More information at www.shilohkrupar.com.