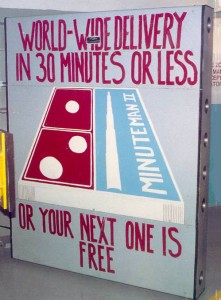 National TLC Service interim co-director Sarah Kanouse will deliver a performative presentation on the rhetorics of atomic memory and wishful governmentality.
A POROI Public Rhetoric Seminar
Friday, September 14, 2012
11:30am-1pm, 106 Bowman House
Seminar guests are encouraged to familiarize themselves with the National TLC Service's establishing documents, available through the POROI website: poroi.grad.uiowa.edu
POROI encourges seminar guests to view materials in advance of presentations and offers the opportunity for substantial interaction among presenters and audience.
A light lunch will be served.
People with disabilities are encouraged to attend University of Iowa events. If you require special accommodations to attend this event, please contact us at 335-2752 so that we can make the necessary arrangements.