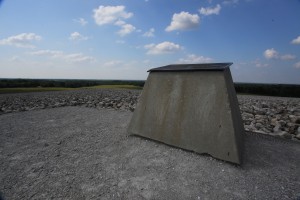 The National TLC Service is exhibiting maps and posters in the exhibition "Nuclear Neighborhoods: 11,000 Generations," organized by Maureen McCue and the University of Iowa Chapter of Physicians for Social Responsibility. In memory of the atomic bombs dropped on Hiroshima and Nagasaki, the exhibition opens in early August with displays at the Hardin Library for Health Sciences, the Iowa City Public Library, and the Solon Public Library. An additional exhibition will open in September at the Iowa Memorial Union.
An opening reception will be held August 1, 6:30-8:30 PM in the Iowa City Public Library.
Read coverage of the project by the Iowa City Press Citizen.
For information on "Nuclear Neighborhoods" events, see the Physicians for Social Responsibility website.