This October the National TLC Service will visit UIUC to explore experimental ways of memorializing the Cold War. The three-day visit will include: an introductory lecture geared toward students and the general public that outlines the agency's plan for a National Cold War Monuments and Environmental Heritage Trail; a charrette that brings together invited community participants, academic researchers, and select graduate students to develop monuments and spatial narratives about the legacies of the Cold War in the state of Illinois; and a public presentation of the charrette outcomes in the form of a "field office" and exhibition. The event inaugurates the first in a series of National TLC Service-led charrettes to take place at select field sites across the U.S.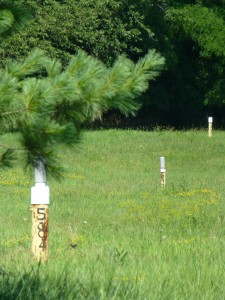 Public Lecture
Date: Thursday, October 24th, 2013
Time: 5:30pm  &  Location: Krannert Art Museum, Room 62 (500 East Peabody Drive, Champaign)
Charrette
Date: Saturday, October 26th, 2013
Time: 9-5pm  &  Location: Figure One
Exhibition
Date: Friday, November 1st through 30t, 2013
Time: Opening reception 6-8pm on November 1st
Location: Figure One (116 N. Walnut, Downtown Champaign)
**The event is supported by the UIUC School of Art & Design Ed Zagorski Visitor Series, Illinois Program for Research in the Humanities, and Center for Advanced Studies.